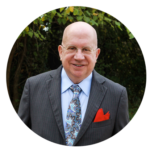 Charles Read, CPA, USTCP, IRSAC
President/CEO GetPayroll
Find me on LinkedIn
If you are looking for a new Payroll service provider, it can get overwhelming pretty fast. We have outlined all the questions you should be asking a potential payroll service before hiring them.
Level of Service.
How will you provide payroll information to the provider?
How will the provider provide you with reports? Can they provide your accountant with copies at no additional charge?
How will your employees be paid?
How and when will the provider pull money from your accounts?
How will you receive customer service and from whom, an individual or a call center?
Can you reach the provider's top brass if you need to?
Compliance:
Are all your reports and deposits guaranteed against penalties and interest charges?
Does the provider have CPAs or United States Tax Court Practitioners on staff that you can talk to? This is critical because the IRS and other taxing authorities make millions of mistakes every year. The IRS alone issues more than 6 Billion dollars in penalties plus interest! Plus they can answer questions professionally!
Are they up to date on the law and the perpetual changes at all levels?
Price:
Is it a fair price? Remember you get what you pay for.
Is everything you need in the price you are quoted?
Is the price guaranteed longer than it takes for the salesman to submit paperwork?
How often will they raise it?
Are there nickel and dime charges for W2s, reports, phone call, writing letters, talking to the taxing authorities or to you accountant?
It is vital you ensure that you are getting all of these questions answered and feel comfortable with your choice.
Interested in learning more about GetPayroll services? 
Are you shopping for new payroll services? Schedule a demo to see if GetPayroll is right for your business.
If you are a current GetPayroll customer (yay!), take a look at some of our new services that may help streamline your business operations.
Comments and Suggestions
Don't forget to leave us a comment below and tell us what you think. If you have any requests or suggestions, we'd love those too!